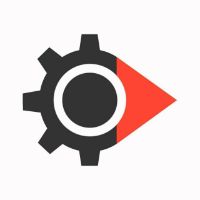 What is KIWBE?
Kiwbe is an innovative ecosystem set to revolutionize the world of animations. It combines a powerful AI-based Creation Tool with an exclusive Social Network, using the $Kiw Token as currency.
Imagine a place where anyone can bring their ideas to life, share them, and earn money with their creations. The AI tool allows anyone, even without prior experience, to create animations of all styles.
By integrating this tool into a social network, our aim is to unite creators with fans and serve as a showcase for independent animations, something we can call the 'Netflix of independent animations.'
Investors who believe in Kiwbe's potential will see the $Kiw token in high demand and appreciated for its utility.
In summary, Kiwbe creates an environment where creators, users, and investors benefit. Creators have the tools and exposure to thrive, users enjoy diverse content, and investors see their token appreciate as the ecosystem grows. A true revolution in animations, where everyone grows together.
Timeline
| | |
| --- | --- |
| Launched | 14 Sep 2023 |
| Added | 15 Sep 2023 |