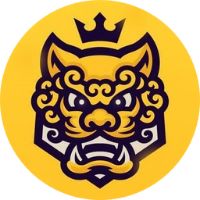 What is King KomaInu?
🦁 KING KOMA INU 🦁
🦁 The project is considered an earthquake and has great potential in today's token rebase projects. As the project is funded by many large investment funds and has the most perfect mechanisms, the KINGKOMAINU project is confident that it will go to the moon on the launch day.
🦁 $KOMA
💥The next 1000x
💥Fairlaunch!
💥Based Dev
💥100% Locked LP
💥Contract Verified
🦁 Tokenomics
🚀3B Supply
🚀7% Redistributed in BNB
🚀2% LP
🚀1% Marketing
🦁 We will be doing a lot of competition,giveaways and etc for community! Stay tuned as more announcements coming!
🦁 HOLD $KOMA,
EARN BNB.
KINGKOMAINU generates yield for its holders on every transaction, 7% redistributed to holders proportionate to the 3% holding from the total supply. This means you earn $BNB just by holding $KOMA tokens! KINGKOMAINU is the most generous KOMA in crypto world. Less tax and more $BNB reward 💰
Timeline
| | |
| --- | --- |
| Launched | 21 Nov 2021 |
| Added | 19 Nov 2021 |
| | | Launch | | Market Cap | Badges | Votes |
| --- | --- | --- | --- | --- | --- | --- |
| | | 2 years | | $259,956 | | |
| | | in 2 months | | | | |
| | | 1 day ago | | - | | |
| | | 4 months | | $191,530 | | |
| | | today | | | | |
| | | 5 days | | - | | |
| | | in 3 days | | | | |
| | | in 9 days | | - | | |
| | | in 1 day | | | | |
| | | 3 years | | - | | |
| | | today | | | | |
| | | 21 days | | $69,288 | | |
| | | 6 days | | - | | |
| | | 1 day ago | | | | |