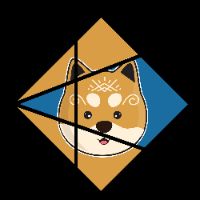 What is KUDI INU?
The Kudi Inu Project is an extensive ecosystem that is revolutionary in providing cheaper and safer environment for investors and businesses. It is made up of 5 co-dependent cross-chain platforms intended to help bring crypto to real world use. Our ecosystem includes the following
1. Kudipad
2. Kudiswap
3. KudiMarket
4. KudiPay
5. KudiWallet
All revenue from these platforms will be allocated into these categories to help grow the Kudi Inu Ecosystem
1. Kudi Inu Treasury
2. Monthly BNB rewards for Kudi Inu holders
3. Buy and burn KUDI Inu Token.
Charity
Kudi Inu charity is an initiative established to help rescue endangered dogs that are being raised for food around the world.
The Kudi Inu Token
Kudi Inu is a next-generation meme coin designed to go viral implementing a system that rewards it community and influencers for referrals.
The Kudi Inu team believes that the backbone of every meme coin is its community, that is why we are happy to adopt the next generation of tokenomics that makes use of a referral system designed to help grow the community and go viral. We call this system the Influencer referral program.
This innovative tokenomics will help grow the Kudi Inu community as we believe that more influencers will adopt this unique way of earning passively and this will inadvertently encourage them to create more content and promotional videos about The Kudi Inu project.
Private sale starts on 10 April 2022
Check out more from our website.
www.kudiinu.com
Timeline
| | |
| --- | --- |
| Launched | 10 Apr 2022 |
| Added | 02 Apr 2022 |