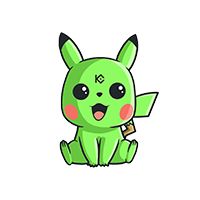 What is Kukachu.com?
KuKachu ($KUKA) smart contract is the cutest at launch. KuKachu is a community driven. Train and HODL your KuKachu to the top of the Training Grounds and enjoy the rewards.
Anti-Whale Manipulation
To prevent whales from manipulating the price and controlling the market on KuKachu we restricted them by rejecting any transactions (sell/buy and wallet transfer) that trade more than 0.05% of the total supply.
Bot Protection
Whenever someone sells their KuKachu tokens they have to wait for 2 hours to be able to do so again (2 hours on selling)
Dump Prevention
No one is able to sell their KuKachu tokens on exchanges during the launch day, this will help maintain a healthy chart and help attract more investors/holders.
Timeline
| | |
| --- | --- |
| Launched | 01 Aug 2021 |
| Added | 31 Aug 2021 |