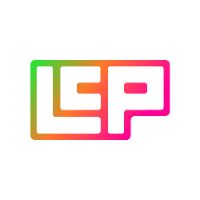 What is Live Crypto Party?
LIVE CRYPTO PARTY (LCP™) is a proprietary party-to-earn global platform that rewards users for having fun online and offline.
When a user's unique referral link is used to purchase a ticket to the party, they are rewarded with 20% of tickets bought with their referral link in either BUSD or BNB and free LCP tokens for both parties.
Members can Vote and Add their favourite cryptocurrency project to the list with their tickets.
The Cryptocurrency that receives the most votes is named the currency of the day and gets featured and promoted on our platform during the party.
LCP tokens can be redeemed for fantastic gift items such as iPhone, Playstation, and more on livecryptoparty.com.
The unique buyback feature allows users to sell the cryptocurrency of the day back to us on the Platform for an increased profit of up to 80% during the party.
With only 1 billion tokens in total supply on the blockchain, up to 50% of all LCP redeemed for a product on our platform is burned periodically to reduce circulation supply, create scarcity, and thereby increase the value of LCP token.
In addition, Up to 20% of the LCP redeemed for products are injected back into the Free LCP reward pool which are redistributed back to the holders when they engage on the LCP platform.
The LCP Lucky Spin is a community game, members can participate in the LCP Lucky Spin contest to win fantastic prizes.
Timeline
| | |
| --- | --- |
| Launched | 01 Oct 2021 |
| Added | 04 Oct 2021 |
| | | Launch | | Market Cap | Badges | Votes |
| --- | --- | --- | --- | --- | --- | --- |
| | | in 2 months | | | | |
| | | 7 months | | | | |
| | | today | | - | | |
| | | 4 months | | $209,877 | | |
| | | 6 days | | | | |
| | | 1 day ago | | No Contract | | |
| | | 3 days | | $1,106 | | |
| | | in 6 days | | | | |
| | | 25 days | | - | | |
| | | in 4 days | | | | |
| | | today | | | | |
| | | in 3 months | | No Contract | | |
| | | in 5 days | | | | |