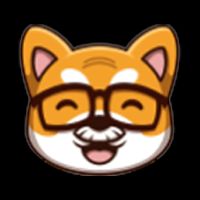 What is MasterDoge?
Get ready for the most exciting presale event of the year! Introducing Master Doge ($MasterDoge), a groundbreaking cryptocurrency that combines innovation, community-driven growth, and financial rewards for its holders. With the presale happening right now, this is your chance to be an early investor and ride the wave to the moon.
3% distributed to Master Doge holders
3% added to the liquidity pool
3% sent to the house wallet for developers and ambitious marketing plans
Presale Details:
Don't miss this opportunity to join the Master Doge family early! We aim to raise $500,000 in our presale, with a token price of 1 $MASTERSHIBA = 0.00025 USD. The launch price will be 1 $MASTERSHIBA = 0.00035 USD.
Visit our website for more details: https://masterdoge.net/
Timeline
| | |
| --- | --- |
| Launched | 20 May 2023 |
| Added | 09 May 2023 |
| | | Launch | | Market Cap | Badges | Votes |
| --- | --- | --- | --- | --- | --- | --- |
| | | 2 years | | $259,956 | | |
| | | in 2 months | | | | |
| | | 1 day ago | | - | | |
| | | 4 months | | $191,530 | | |
| | | today | | | | |
| | | 5 days | | - | | |
| | | in 3 days | | | | |
| | | in 9 days | | - | | |
| | | in 1 day | | | | |
| | | 3 years | | - | | |
| | | today | | | | |
| | | 21 days | | $69,288 | | |
| | | 6 days | | - | | |
| | | 1 day ago | | | | |