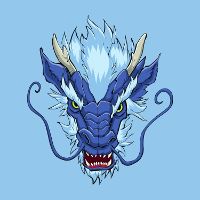 What is Mekiasu?
🐲 MEKIASU | $MEKI 🐲
🔥 STEALTH LAUNCH AT 100 MEMBER 🔥
MEKIASU is a ownerless, fully decentralized and supported by its community of enthusiasts. Everyone can participate in every step of MEKIASU growth!
Long term vision is to dominate the token ecosystem. We plan to have Land in the various ecosystems on Binance Smart Chain and othet blockchains, Develop unique experiences, and generate revenue from advertising on said lands.
👉 Mekinomics
- Total Supply : 1,000,000,000 $MEKI
- Tax : 8/8
- Max Buy/Wallet : 50,000,000 (5%)
- BNB Rewards : 3%
- Marketing : 3%
- Liquidity Pool : 2%
👉 Website & Social media is now live
- Website : www.mekiasu.me
- Twitter : twitter.com/mekiasubsc
- Telegram : t.me/mekiasu
Timeline
| | |
| --- | --- |
| Launched | 02 Aug 2022 |
| Added | 02 Aug 2022 |