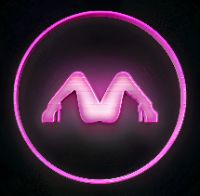 What is MINXIE?
Minxie.io is an innovative Web3 integrated Adult Content Platform where Users can subscribe, tip, message, live stream, view stories, as well as purchase a brand new type of digital good called a non-fungible token, or NFT, from their favorite Content Creators.
Features:
- Earn passive income through holding 💎IceBlueMinx NFTs
- Earn passive income through our 💎IceBlueMinx referral program
- Earn trading rewards from the Minxie NFT marketplace
- Stake and earn rewards from the $MINX token
The project is based out of Miami, FL, USA and already has multiple partnerships with Content Creators, Adult Content Studios, Media Agencies, and other DeFi protocols.
- Whitepaper: info.minxie.io/whitepaper
- Documentation: docs.minxie.io
Timeline
| | |
| --- | --- |
| Launched | 14 Feb 2022 |
| Added | 26 Jan 2022 |