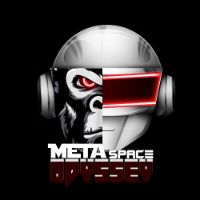 What is MetaSpaceodyssey?
MetaSpaceodyssey has as utility metaverse gaming, BUSD rewards, staking (tokens and NFT). Launched on BSC (now) and Polygon (later on).
The launch on Polygon will be a social hub. Here you can interact and play all sorts of games in PvP-, single-form, casino, clubbing etc...
Build on The Sandbox Metaverse and The Bigtime metaverse.
The game will be released with the launch!
Timeline
| | |
| --- | --- |
| Launched | 08 Feb 2022 |
| Added | 27 Jan 2022 |
| | | Launch | | Market Cap | Badges | Votes |
| --- | --- | --- | --- | --- | --- | --- |
| | | in 2 months | | | | |
| | | today | | - | | |
| | | 4 months | | $206,344 | | |
| | | in 1 day | | | | |
| | | 4 days | | - | | |
| | | 5 days | | $1,141 | | |
| | | in 4 days | | | | |
| | | in 10 days | | - | | |
| | | in 2 days | | | | |
| | | in 1 day | | - | | |
| | | in 2 days | | | | |
| | | 3 years | | - | | |
| | | in 3 days | | | | |
| | | 12 days | | | | |
| | | in 2 days | | | | |
| | | 5 days | | - | | |