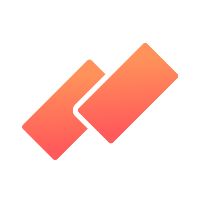 What is MyBricks Finance?
Welcome to MyBricks, home to the first protocol that combines NFT-based Timeshare Ownership and a Decentralised Stablecoin with an Algorithmic Central Bank.
A New Era of Ownership
Once you become a MyBricks NFT holder (ROCKS), you are now part of a very select group of investors with some pretty amazing perks, let's dive in:
-Free stay in the UK with our NFT-based Timeshare Ownership
-Returns of up to 60% APR from our Protocol
-No locking period. Exit your investment by selling your ROCKS in the open market and eventually on our own NFT Marketplace.
-Voting rights (governance) on proposals to improve the protocol and future use cases within MyBricks' ecosystem.
Timeline
| | |
| --- | --- |
| Launched | 18 Mar 2023 |
| Added | 07 Apr 2023 |
| | | Launch | | Market Cap | Badges | Votes |
| --- | --- | --- | --- | --- | --- | --- |
| | | today | | | | |
| | | 1 day ago | | - | | |
| | | 7 months | | | | |
| | | 4 months | | $208,725 | | |
| | | 28 days | | | | |
| | | 4 days | | | | |
| | | in 1 day | | No Contract | | |
| | | today | | $1,498 | | |
| | | in 8 days | | | | |
| | | 23 days | | - | | |
| | | in 2 days | | | | |
| | | in 1 month | | | | |
| | | 3 days | | $16,776 | | |
| | | in 1 day | | | | |