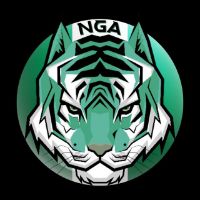 What is NGA Tiger?
Solving real problems through Artificial Intelligence enabled utility products.
Our AI Powered Fight-To-Earn NFT game, promises to give much competitive gameplay to users. The "Player VS AI mode is very addictive and stretches your intellectual skills to the max limit. BUSD game reward.
Introducing our new AI-powered Telegram Bot, powered by OpenAI! With this bot, you can easily access advanced language processing capabilities. Users will be able to get articulated responses.
Our NFTS are AI generated high quality images that will make up a collection of 300 NFT Designs. These designs are based on the "Tiger Wars" characters, and will also be selective avatars when game is launched.
Meet "NGATiger Chatbot", your new best friend on Discord! This bot is powered by the mighty OpenAI language model and Stable Diffusion's powerful impage creation model!
More products and features will be released as we progress into the future. To understand NGATiger, kindly read our Whitepaper.
Timeline
| | |
| --- | --- |
| Launched | 01 Mar 2023 |
| Added | 27 Mar 2023 |
| | | Launch | | Market Cap | Badges | Votes |
| --- | --- | --- | --- | --- | --- | --- |
| | | in 2 months | | | | |
| | | 7 months | | | | |
| | | today | | - | | |
| | | 4 months | | $210,010 | | |
| | | in 1 day | | | | |
| | | 7 days | | | | |
| | | 3 days | | No Contract | | |
| | | 4 days | | $1,010 | | |
| | | in 5 days | | | | |
| | | in 11 days | | - | | |
| | | in 3 days | | | | |
| | | in 3 days | | | | |
| | | in 1 day | | - | | |
| | | in 4 days | | | | |
| | | in 3 days | | | | |
| | | today | | | | |