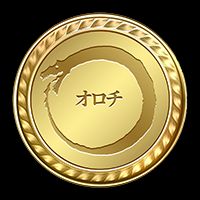 What is OROCHI?
Welcome to OROCHI
Sit back, relax, and get rewarded, while Orochi will take you to the moon.
Just hold Orochi and earn passive $OCHI rewards.
ABOUT US:
Orochi is a revolutionary new BSC token that combines all their best features to create something entirely new. All holders of Orochi will earn more $OCHI that is automatically sent to your wallet by simply holding Orochi coins in your wallet. With an international team of experts, an exciting roadmap, and tokenomics you can rely on, you don't ever have to be late to party again. Sit back, relax, and and get rewarded, Orochi will take you to the moon.
Just hold Orochi and earn passive $OCHI rewards.
Orochi BSC throws a twist on the standard tokenomics! Holders are rewarded with 1% of the buying/selling tax going towards XXX Rewards, which can be held/sold/reinvested into Orochi.
PROJECT:
Orochi is not just meme token, it is something fun but with utility.
STAKING
Orochi Staking is a program developed to share revenue with our investors, rewards BUSD and $OCHI with additional returns of APY of 200% is Available for 14 Days.
NFT
Orochi is a NFT marketplace on the $OCHI. We will allow users to create an account, create collections & sell/buy NFTs.
MULTI WALLET
Orochi Wallet is multi-coin wallet app that allows you to Send/Receive/Store/Swap various cryptocurrencies safely.
TOKENOMIC:
Orochi transaction taxes; buys and sells 6%. Low tax to keep Liquidity Pool at an excellent ratio with Market cap. The taxes are divided into four areas based on each purchase and sale: Reflection, Marketing, Automatic LP & Automatic Burn.
Reflection 1%
Automatic LP 1%
Automatic Burn 1%
Marketing Fee 3%
Supply:
Depelopment 5%
Burn 10%
Staking 25%
Liquidity Pool 60%
TEAM:
Orochi is handled by a team that is experienced in the crypto world in handling various projects, and the Orochi team is very safe and transparent to their community.
Timeline
| | |
| --- | --- |
| Launched | 06 Sep 2022 |
| Added | 04 Sep 2022 |
| | | Launch | | Market Cap | Badges | Votes |
| --- | --- | --- | --- | --- | --- | --- |
| | | in 2 months | | | | |
| | | 7 months | | | | |
| | | in 3 days | | - | | |
| | | 4 months | | $216,292 | | |
| | | 1 month | | $42,533 | | |
| | | today | | | | |
| | | 1 day ago | | | | |
| | | 20 days | | - | | |
| | | 5 months | | - | | |
| | | in 1 day | | - | | |
| | | 24 days | | | | |
| | | in 9 days | | - | | |