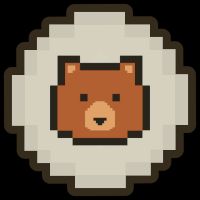 What is ORSO?
FINANCING WITH LIQUIDITY
ORSO aims to provide investors with liquidity funding on Uniswap V3 and PancakeSwap V2 V3, he was deployed on the Arbitrum network. Arbitrum is a Layer 2 blockchain designed to scale Ethereum for secure, low fee and fast transactions.
We have added all the ORSO Tokens to liquidity on Uniswap V3, with 50% allocated to the ORSO/ETH liquidity pair and the remaining 50% to ORSO/USDT. Additionally, we have created liquidity pairs on both PancakeSwap V2 and V3. For the PancakeSwap V2 liquidity pairs, we will burn them each time we add liquidity using profits from strategic investments and rewards from the V3 liquidity pairs that we have added to the Safe Wallet Multisig.
The ORSO Token was created by the Founder Emrah Akgün. It was designed for low-risk investments with guaranteed liquidity that cannot be withdrawn. The price of the ORSO Token will never fall below its initial creation price. The liquidity pair fees on PancakeSwap V2 will remain locked for life, as the LPs were burned to the DEAD address.
Timeline
| | |
| --- | --- |
| Launched | 29 Jul 2023 |
| Added | 19 Aug 2023 |