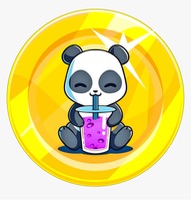 What is Panda Kikii Inu?
The Panda Kiki Inu is a fun and innovative DeFi Token that's focused on growing the crypto community by bringing the physical and digital world together. We looks to distinct 2 brands – Panda KIKI INU Token, and Panda Miumiu INU. Panda Kiki Inu is launched on the Binance Smart Chain to benefit from super low transaction fees and one of the fastest settlement times. WE AIM TO BUILD THE COMMUNITY FIRST before launching the token so that we comeout bullish and trending ! After we are done building this community up, everyone will have 2ND CHANCE with Panda Miumiu
which is KIKI'S SISTER ! BRING FRIENDS AND FAMILY! WE WILL ALL PROSPER FROM THIS, IF YOU MISS KIKI DONT MISS MIUMIU!
Timeline
| | |
| --- | --- |
| Launched | 01 Mar 2022 |
| Added | 11 Nov 2022 |
| | | Launch | | Market Cap | Badges | Votes |
| --- | --- | --- | --- | --- | --- | --- |
| | | in 2 months | | | | |
| | | 1 day ago | | | | |
| | | 7 months | | | | |
| | | 4 months | | $209,388 | | |
| | | 29 days | | | | |
| | | 5 days | | | | |
| | | today | | No Contract | | |
| | | 1 day ago | | $1,582 | | |
| | | in 7 days | | | | |
| | | 24 days | | - | | |
| | | in 1 day | | | | |
| | | in 1 month | | | | |
| | | in 1 day | | | | |
| | | in 3 months | | No Contract | | |
| | | in 4 months | | - | | |