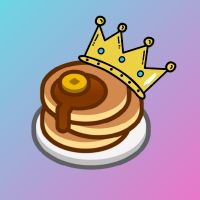 What is Royal Cake?
👑 RoyalCake Is Here! 🍰
RoyalCake is here to reward its holders with $CAKE every hour. With our auto-claim feature built directly into our contract, simply hold $ROYALCAKE and you'll receive $CAKE automatically into your wallet.
Simply HODL RoyalCake and earn auto $CAKE! Pretty cool right 😎
🚀 𝗙𝗔𝗜𝗥 𝗟𝗔𝗨𝗡𝗖𝗛 𝗢𝗡 𝗔𝗨𝗚𝗨𝗦𝗧 𝟰𝗧𝗛 𝗔𝗧 𝟭𝟴:𝟬𝟬 𝗨𝗧𝗖 - 𝗝𝗢𝗜𝗡 𝗡𝗢𝗪 🚀
Join this or regret once we blow up!!
Timeline
| | |
| --- | --- |
| Launched | 04 Aug 2021 |
| Added | 02 Aug 2021 |