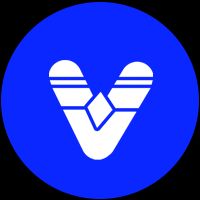 What is Vehron?
With the new age of digital currency and the advent of blockchain technology, Vehron is making cryptocurrency mainstream by offering a free share of its native and innovative RIV token to every human to facilitate instant, seamless global transactions and an opportunity for everyone to benefit from the wealth of the future, today.
The blockchain technology has only just begun to be used to it's full potential. The native currency of the Vehron blockchain protocol, revival coin ($RIV Coin), is built on the Polygon Network, powering an ecosystem of services all designed to make wealth creation and management seamless for everyone. This will power next-generation payment modules, a suite of services to follow from the ever exciting multiverse experience; NFTs and DEX services; academy; payment gateways and much more.
$RIV coin is a transitioning gateway, that allows fiat currency holders to have secured access to the blockchain and crypto space in the safest and most seamless way. By offering a free share to every human accounting for future increase in global population, RIV coin is well on its way to becoming the mainstream digital currency long awaited.
Timeline
| | |
| --- | --- |
| Launched | 13 Mar 2023 |
| Added | 17 Jan 2023 |
| | | Launch | | Market Cap | Badges | Votes |
| --- | --- | --- | --- | --- | --- | --- |
| | | in 2 months | | | | |
| | | in 1 day | | | | |
| | | 4 months | | $193,151 | | |
| | | 1 day ago | | | | |
| | | 26 days | | | | |
| | | 6 days | | - | | |
| | | in 2 days | | | | |
| | | in 8 days | | - | | |
| | | in 1 day | | | | |
| | | in 3 days | | - | | |
| | | 3 years | | - | | |
| | | 1 day ago | | | | |
| | | 22 days | | $69,288 | | |
| | | 7 days | | - | | |
| | | 3 days | | | | |
| | | today | | - | | |