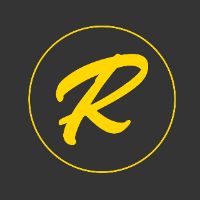 What is Raca Reward?
🏆Raca Reward is purely community driven/based token which will be launching on BSC platform.🏆
Raca Reward is here. We all know how hyped Raca is, Raca Reward willing to follow the new hype train with Raca Reward "best" token on the Binance Smart
🚀This project has the potential to hit 100x🚀
Fair Launch on 24 April
TOKENOMICS :
🧰 ‣ Total supply : 1,000,000,000,000
🔥 ‣ Max wallet : (4%)
🎁 7% Raca rewards to holders on each transaction
📢 2.9% for Gift & Marketing wallet
📍 Low Market Cap
✅ ‣ Verified contract
🔒 Liquidity Locked
💎This will be next BIG one, going pass the moon! Tons of stuff to come! SAFU dev💎
Liquidity has been locked at launch and will be extended! (LP lock link in TG Before Launch)
This team is very committed to delivering their investors a huge project to the very end. The marketing road map is very interesting and looks great I'm looking forward to seeing what this team can deliver.
If you haven't booked your seat on this rocket
Tg : @ RacaReward
Twitter : Raca_Reward
Timeline
| | |
| --- | --- |
| Launched | 24 Apr 2022 |
| Added | 24 Apr 2022 |