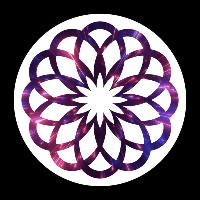 What is Shiba smash?
Hi, I am the owner of shiba smash https://www.coinscope.co/coin/smash can you please change our coins description to this please.
Shiba Smash Token brings multiple P2E games backed by multi chain nodes for consistent buyback and burns, constantly elevating the price floor.
Nodes
SMASHnodes consist of power and thor nodes which will provide the token with daily generated marketing/buyback funds over the life of the token. These nodes will be utilized to benefit all holders.
Multiple P2E Games
Shiba Smash will feature a series of P2E games and will host tournaments within the community daily!
There will also be huge shiba rewards!
TAX:
12% BUY 12% SELL
10% SHIBA REWARDS
1% AUTO LP
1% MARKETING
Timeline
| | |
| --- | --- |
| Launched | 19 Feb 2022 |
| Added | 17 Feb 2022 |
| | | Launch | | Market Cap | Badges | Votes |
| --- | --- | --- | --- | --- | --- | --- |
| | | today | | | | |
| | | 4 months | | $178,524 | | |
| | | 2 days | | | | |
| | | in 8 days | | | | |
| | | in 5 days | | | | |
| | | 26 days | | | | |
| | | 6 days | | - | | |
| | | in 2 days | | | | |
| | | in 8 days | | - | | |
| | | today | | | | |
| | | in 3 days | | - | | |
| | | 3 years | | - | | |
| | | 22 days | | $69,288 | | |
| | | 7 days | | - | | |
| | | 1 day ago | | - | | |
| | | in 30 days | | - | | |