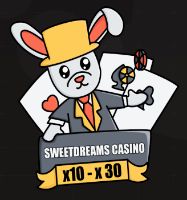 SweetDreams X10-X30
$SWEET
What is SweetDreams X10-X30?
SweetDreams is a game
The faster you are, the more you earn.
No one will be able to sell at launch, it will make a minimum of x10 and a maximum of x30 this thanks to the little initial liquidity.
After 24 hours, in a completely random way we will announce the possibility to sell.
Timeline
| | |
| --- | --- |
| Launched | 24 Jan 2022 |
| Added | 23 Jan 2022 |
| | | Launch | | Market Cap | Badges | Votes |
| --- | --- | --- | --- | --- | --- | --- |
| | | in 2 months | | | | |
| | | 1 day ago | | | | |
| | | 7 months | | | | |
| | | 4 months | | $209,388 | | |
| | | 29 days | | | | |
| | | 5 days | | | | |
| | | today | | No Contract | | |
| | | 1 day ago | | $1,582 | | |
| | | in 7 days | | | | |
| | | 24 days | | - | | |
| | | in 1 day | | | | |
| | | in 1 month | | | | |
| | | in 1 day | | | | |
| | | in 3 months | | No Contract | | |
| | | in 4 months | | - | | |