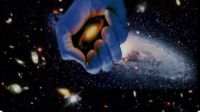 What is *PlayDoh'?
The handy dandy ante to show your worth, the worth of others/what one is monetizing to make their/it's net worth mold into a creation, capable of change. All the while in the process of growth like building blocks... Or playdough.
Buy it, give it, live it, pivot. Your Doh's still on the grow if your building all that is "yo".
You could make it worth more than money! Investing in you, others, & wonders so you see the things you like! Then sell, trade, get paid, but don't degrade just play and play on a roll like a bike! Use *PlayDoh' the Knowledge Coin for safe self & join. Some intelligent creators making the future money's honey.
**Nft's, mines, & pools coming soon!
**For affiliate options or desired promos for hire contact somebody...lol!
(Contact info within index)
Timeline
| | |
| --- | --- |
| Launched | 08 Apr 2023 |
| Added | 26 Jan 2023 |
| | | Launch | | Market Cap | Badges | Votes |
| --- | --- | --- | --- | --- | --- | --- |
| | | in 2 months | | | | |
| | | 7 months | | | | |
| | | 4 months | | $214,048 | | |
| | | 1 month | | $42,092 | | |
| | | 1 day ago | | | | |
| | | 3 days | | | | |
| | | 21 days | | - | | |
| | | 5 months | | - | | |
| | | today | | - | | |
| | | 7 months | | - | | |
| | | today | | | | |
| | | in 1 month | | | | |