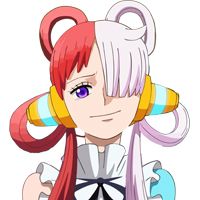 What is UTA INU?
Uta is Shanks' daughter, She is a singer with long hair in red and white. When she sings, her true identity is hidden. Her voice is described as "otherworldly." She will be making her first public appearance at a live concert.
Uta's relationship with Shanks was so close, she was upset when he left her.
UTANIU is a community-driven MEME token located in the INU metaverse Together with ZORO INU, SANJI INU, UTAINU will bring their voices to everyone, spread love and protect children with the community.
Come on, INU community, let's bring Shanks back to UTA, and bring laughter to the orphans.
"Uta, even though we are far apart, you will always be my daughter"
Timeline
| | |
| --- | --- |
| Launched | 22 Apr 2022 |
| Added | 22 Apr 2022 |
| | | Launch | | Market Cap | Badges | Votes |
| --- | --- | --- | --- | --- | --- | --- |
| | | in 2 months | | | | |
| | | 7 months | | | | |
| | | 4 months | | $76,028,735 | | |
| | | 11 months | | - | | |
| | | today | | - | | |
| | | 3 days | | $24,955 | | |
| | | today | | | | |
| | | 10 days | | | | |
| | | 2 days | | $14,718 | | |
| | | in 20 days | | | | |
| | | in 1 day | | | | |
| | | in 4 days | | | | |
| | | in 4 days | | | | |
| | | in 29 days | | No Contract | | |
| | | 5 months | | - | | |
| | | 2 days | | $54,361 | | |
| | | in 1 day | | | | |
| | | 1 day ago | | No Contract | | |