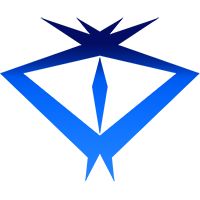 What is BRAWL ARENA VALOR?
✅ Newest Crypto Brawl 2D Game ✅
Gaming platform, with AIR (Activity Incentive Rewards) system in place.
Just play and earn, the more you play the more rewards you get.
BRAWL ARENA VALOR is a multiplayer real-time online gaming platform with games in a BrawlHalla style which will be launch on a crossplatform with play to earn reward system, based on user activity from the platforms revenue stream.
Here are a few things which make this project great:
✅1vs1,2vs2,5vs5 battle wagering system
✅Incentive token for active users
✅Monthly Lucky NFT drops
✅Weekly Raffle Token Jackpot
✅Regular token burn
✅F-NFTs, NFT's with real utility on the Brawl Arena Platform. All F-NFTs & NFTs are usable items over all games that will be published over the Platform.
✅P2E Mini Games
✅Cross-Compatible Platform Register once play on all devices.
✅Strategic Marketing Plan
✅Referral Bonus rewards on Platform
TOKENOMICS:
60% Presale
20% Liquidity (Lock 2 years)
10% Team (Unlock 0.2% per month)
5% Marketing and Strategic Acquisitions (Unlock 0.3% per month)
5% Reserve
Total Supply: 100,000,000 VALOR
Join the Future of Crypto Gaming on https://brawl-arena.com
Telegram: https://t.me/brawl_arena_official
Project is in development. Some elements at the moment might look unfinished or lacking information. Please have patience we are working as fast as possible.
All content on our official channels are subject to change as we are continuously doing updates and improving our content.
Join our community and spread the word. Those that help the community grow will be rewarded please check our group channel and website for more information about the referral program.
Timeline
| | |
| --- | --- |
| Launched | 10 Dec 2021 |
| Added | 01 Dec 2021 |
| | | Launch | | Market Cap | Badges | Votes |
| --- | --- | --- | --- | --- | --- | --- |
| | | in 2 months | | | | |
| | | 7 months | | | | |
| | | in 4 days | | - | | |
| | | 4 months | | $211,326 | | |
| | | 11 months | | - | | |
| | | 1 day ago | | - | | |
| | | 4 days | | $15,619 | | |
| | | today | | | | |
| | | in 19 days | | | | |
| | | today | | | | |
| | | in 3 days | | | | |
| | | 3 days | | $54,410 | | |
| | | in 28 days | | No Contract | | |
| | | 5 months | | - | | |
| | | today | | | | |
| | | in 10 days | | - | | |
| | | 1 day ago | | | | |