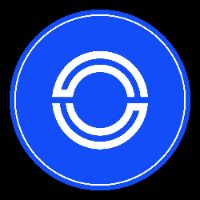 What is Oxygen?
Oxygen Coin is featured with a powerful mining software that helps users or anyone with the right permissions or licenses to mine Oxygen Coin on their Windows Desktop PC.
The fastest mining software out there and super powerful. Mine with Oxygen Miner software in a few days and you will see profits.
Oxygen Miner works perfectly on any Windows desktop PC and laptop. Over 400+ users use Oxygen Miner for their full-time job and mostly part-time. Mining with Oxygen Miner helps you cover a lot of financial issues and uses less of your power.
Timeline
| | |
| --- | --- |
| Launched | 10 May 2022 |
| Added | 09 May 2022 |
| | | Launch | | Market Cap | Badges | Votes |
| --- | --- | --- | --- | --- | --- | --- |
| | | 2 years | | $259,967 | | |
| | | in 2 months | | | | |
| | | 1 day ago | | - | | |
| | | 4 months | | $191,530 | | |
| | | today | | | | |
| | | 5 days | | - | | |
| | | in 3 days | | | | |
| | | in 9 days | | - | | |
| | | in 1 day | | | | |
| | | 3 years | | - | | |
| | | today | | | | |
| | | 21 days | | $69,288 | | |
| | | 6 days | | - | | |
| | | 1 day ago | | | | |